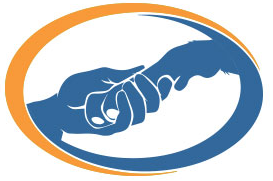 Canine Conference 2023
Niagara-on-the-Lake, Canada
November 1-3, 2023

Premier Event For Behavior, Cognition, and Aging Studies in Companion Animals
About the Conference
The first Canine Cognition and Aging Conference was held in 1995 with the goal of allowing researchers to discuss ideas related to the development of a canine model of cognition and aging. Its growth in both scope and attendance, reflects a broadening scientific understanding of the utility of the dog as a model of human cognitive aging, and an increase in interest in developing therapeutics targeting companion animal behavior.
This year's conference will focus on both of these underlying themes: the dog as a model for human age-related diseases such as Alzheimer's disease and osteoarthritis, and on the development of interventions for treatment of age-associated disorders and behavior problems in companion animals.
Conference Highlights
Key participants will include leaders of companion animal research from around the world representing both industry and academia. Speakers and their topics include:
Dr. Margaret Gruen
•
North Carolina State University
Olfaction and cognitive decline in canine aging
Dr. Natasha Olby
•
North Carolina State University
Age-related changes in sleep and motivation
Dr. Ralph Harvey
•
University of Tennessee
Acute and chronic pain assessment
Dr. Gary Landsberg
•
CanCog Inc
Companion animal models of fear and anxiety
Location
With over 30 wineries and countless vineyards, Niagara-on-the-Lake is conveniently situated in the one of Canada's most important wine producing regions. Niagara-on-the-Lake is also ideally situated for a day trip to the world famous Niagara Falls. For the adventurous, jet-boats that speed through the Niagara gorge are available. For those looking to unwind, visit one of the region's renowned spas that offer a unique variety of treatments including vinotherapy, chocotherapy, and bio-maple treatment.
The conference will be held at the Queen's Landing Hotel in Niagara-on-the-Lake. In order to obtain the discounted group rate either call the hotel at 1-888-669-5566, requesting Reservations, or book accommodations online, entering 3631098 for the Group ID.
If you would like assistance coordinating travel between conference and workshop venues, or have other travel-related questions, please contact Sheila Araujo.
Airports closest to Niagara-on-the-Lake include:
Buffalo Niagara International Airport

(65 km)

Niagara Falls International Airport

(31 km)

Toronto Pearson International Airport

(124 km)

John C. Munro Hamilton International Airport

(85 km)
We are now accepting abstracts for this year's conference. Please submit your abstract for consideration.